How do I treat my bag to some tender, loving, care?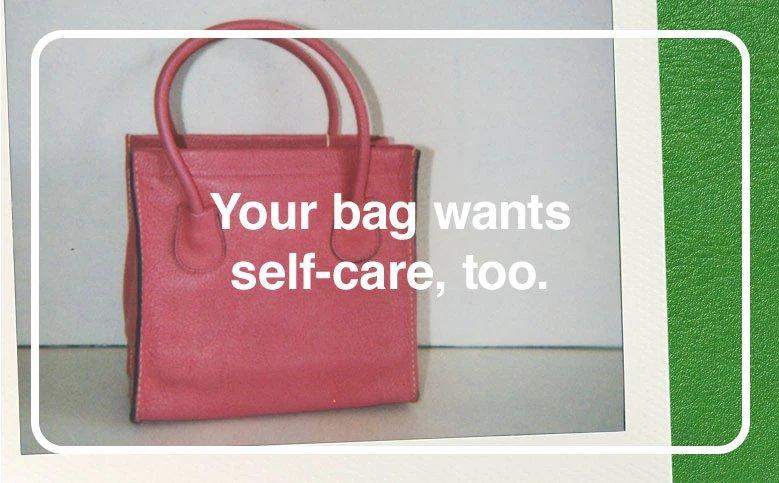 Start here to find the care you need.
We offer free lifetime leather care at our Coach Retail stores, but you can also care for your bag at home with our easy tips.
Coach Leathers
All of our leathers are crafted to last—and naturally, they need a little care from time to time to keep them looking their best. Most of our core Coach leathers can be cleaned with our
Coach Leather Cleaner and Coach Leather Moisturizer set
.
Watch the video to see how to give your leather a spa treatment at home.
You can also visit your nearest
Coach Retail store
, and we'll clean and condition your bag for you. (Appointments are recommended to avoid a wait). Contact
here
.
Soft, supple and as durable as its namesake the baseball glove, Glovetanned earned us our name as the Original American House of Leather. (You know when you see someone carrying a gorgeous vintage Coach bag? That's our Glovetanned Leather). Wear it out to wear it in. It will only get more beautiful with age.

We're proud that our Glovetanned Leather is made in partnership with an LWG Gold-Rated tannery.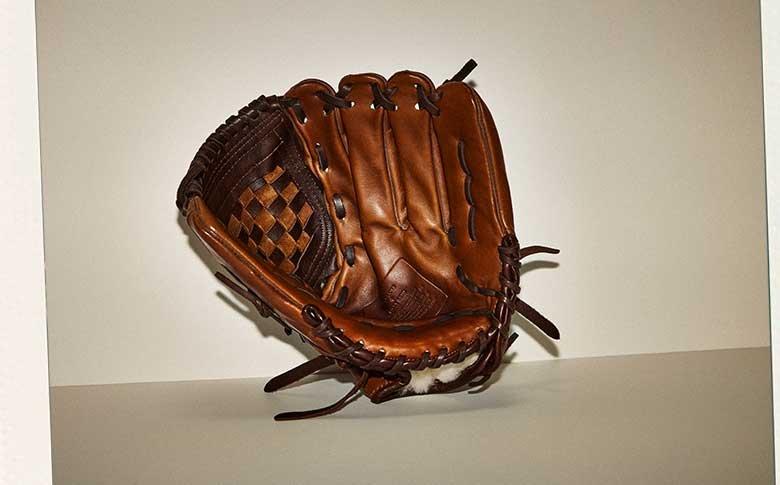 Soft, supple and durable like our Original Glovetanned leather, Glovetanned Pebble features an embossed pebble grain and a silky hand-feel.
Classic and smooth (like the name implies), smooth calf is a fine-grained, durable leather with a polished finish.
Crafted of lightweight goatskin with a special grain, soft grain leather is silky soft with a beautiful drape.
Inspired by the everyday hustle, crossgrain is lightweight and durable with a finely grained surface.
Soft and easy going, pebble leather is recognizable by its special pebbled grain.
Our soft and easygoing pebble leather, embossed with our iconic pattern.
Crafted from fine-grained Italian lambskin, our nappa has a natural sheen and buttery handfeel. To keep it looking its best, avoid exposure to heat and moisture.
Sport Calf
A cousin of our Glovetanned Leather, Sport Calf is a soft, durable leather with a "vintage" look. To care for it, clean with a damp cloth and moisturize with our
Coach Leather Moisturizer
.
Fabric and Woven Materials
Bags and accessories crafted in canvas or fabric (including jacquard) can be cleaned with a damp or dry soft cloth.
Sturdy and lightweight—and printed with our iconic pattern—Signature canvas is style for your everyday.
Crafted of fabric woven with our iconic pattern, Signature Jacquard was introduced in 2001 (and still going strong).
Lightweight and easy to clean, it doesn't get more practical than nylon.
Breezy, summery straw is an all-natural and delicate material that should be cleaned and handled carefully. Avoid contact with water, but if your bag gets wet, air dry in a well-ventilated area. Note: straw may weather with age and snag fabrics.
An enduring symbol of American cool, lightweight and carefree denim is an essential part of our Coach story. Note: Colors may transfer to other items.
Specialty Leathers
The below leathers and materials can be cleaned with a dry cloth, but they also require care that's unique to them (don't we all?).
This delicate material can also be cleaned professionally. Handle it with care and avoid exposing to moisture.
Extra soft and luxurious, Coach suede is durable but should not be exposed to water.
These delicate leathers should not be exposed to water or moisture. When cleaning, wipe in the direction of the scales.
Shearling is a luxuriously soft material considered a symbol of American cool (and one of our house codes). Shearling can be cleaned professionally.
Vegetable-tanned and made with all-natural dyes and finishes, Original Natural Leather is made in partnership with a Leather Working Group Gold-Rated tannery. Featuring natural marks and wrinkles, this leather will develop its own character over time. Do not expose to water, as colors may run. Do not leave in direct sunlight, as color fading may occur.
Still don't see what you're looking for?
More Product Care (Including keeping sneakers box-fresh✨)
Each Coach ready-to-wear piece and soft accessory is unique. To learn more about the care of your garment, read the instructions on its care label (sewn to the product). Still have questions? Contact Coach Customer Care at +6221-29181154 (WhatsApp) or support@kanmogroup.com.
Leather (Sneakers and Dress Shoes)
Leather dress shoes and sneakers can be cleaned and conditioned with Coach Leather Cleaner and Coach Leather Moisturizer.
Suede
Clean with a suede eraser and brush. Use the eraser to gently rub away spots, then use the brush to remove surface dirt and scuff marks. Brush all over to revive the nap (the soft fibers that give suede its velvety texture).
Coated Canvas and Fabric/Jacquard
Clean with a damp cloth or a soft, dry cloth only.
Metallic Leather
Wipe with a damp cloth. Rub gently to avoid scuffing the metallic finish.
Clean and condition leather watchbands with Coach Leather Cleaner and Coach Leather Moisturizer.

Clean ceramic, rubber and metal watchbands with a soft, damp cloth and a touch of non-moisturized liquid soap if needed. Remove the watchband from the case beforehand. Do not soak the watchband in water (the pins will rust!).
Store jewelry in a felt pouch to prevent tarnishing. Remove before swimming or bathing. Do not expose to abrasive household cleaners or creams. Clean with a soft cloth, and for silver jewelry, a silver polishing cloth. Do not clean with jewelry cleaner.
Clean Coach eyewear with gentle non-moisturized liquid soap and warm water. Dry with a soft cloth. Avoid using solvents, alcohol or abrasive cloths (they can damage the finish on the lenses).